Join Us to Shape the Next Generation of Professional Sales Leaders
UConn has a long history of teaching sales in our Professional Sales Leadership program. As digital technology has transformed sales, we've transformed our approach to teaching sales, tightly integrating with the digital marketing concepts and tools that are part of modern B2B demand generation.
In our sales class, undergraduate students learn how to generate B2B demand in professional service contexts. They reach out to prospects, identify opportunities, price out proposals and build arguments for the resources to move forward.
Our goal is to prepare our students with the knowledge, skills and mindset to hit the ground running, and grow into leaders who make a difference. Sharing your expertise as a role play partner connects you with talented students on their journey to becoming sales and marketing professionals at companies like yours.
👩🏻‍🎓 Prof. Mary Caravella | Course Designer and Instructor
"Advise"
Role Play
15-minute solution proposal calls done virtually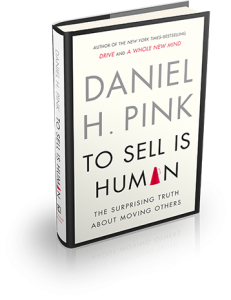 41% of work involves "non-sales selling: convincing or persuading people to give up something they value for something you can provide"
Dan Pink: To Sell is Human
(core text for MKTG 3452)